Podcast: Play in new window | Download
Stimulate Your Mind - Subscribe Now Android | RSS
Happy February Everyone,
This episode is going to be a short episode, but it will cover many of the things I continue to receive emails about.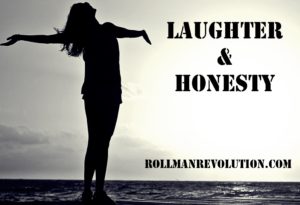 First, I will discuss (Laughter) learning how to laugh at yourself and not taking yourself so seriously.  Too many people today, have forgotten how to have a good time, and spend majority of their life miserable trying to achieve goal without having a good time along the way.  And that is no way to spend a life.  Yes you should have focus, but you need to enjoy your life as well.
The Second part of this episode I will discuss Honesty in the New Year.  Honesty, you know that virtue we all should live by?  I find that more of the people that reach out to me, usually remain dishonest with themselves, and you can't do that.  If you want to be taken seriously and what to engage this world with no boundaries,  you have to remember that you must be honest with yourself before anyone else will take you honestly.
There is so much to be said on these two topics and I hope I do it justice.  Please continue to check me out via YouTube, Twitter, and Now Instagram.
I will be loading videos up to YouTube on a Weekly bases that relate to this show and the topics that are discussed within this community.  So if you have a topic you want discussed, please email me and we will work it into the program.
Have a Great week everyone, Namaste!