Podcast: Play in new window | Download
Stimulate Your Mind - Subscribe Now Android | RSS
Happy New Year Everyone,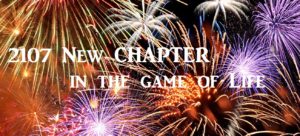 2017 is now here, and we have an opportunity to make this year even better than all others up to this point.  I love the new year, just because that is when people are at their most positive state.  They seem to be motivated, even for a short time, this time of the year.
My job however, is to keep you motivated, and challenging you to become the best person you possibly can be in the months to come.
This New Years episode, I will discuss the 2016 year in review.  I will let you know about how I feel 2016 went for me as well as how I see 2017 going for this show and the message I try to bring every month.   Also I will hit you hard in this episode, discussing Honesty, Relationship, Habits, Resourcefulness, and other topics that will allow you to re-examine your life…and what you need to do this year to make it THE BEST OF ALL TIME.
Every year, I like to thank all my friends, family, fans, and those who have supported me along my journey, as this program would not be possible with out YOU!  I had a focus in 2016 to do things with no agenda in site, and that has done me very well.  In 2017 however I will be focusing on Excellence, and what people need to do in order to become Excellent in what ever they decide to do – to make their world and their person the BEST.
Please Connect with me via any of the social media links above, and email me with your thoughts, ideas, and conversation.  I love meeting people right where they are in their life story.  So Find me, friend me, connect with me, and I will show you how great your really are!
Namaste Everyone…Happy Holidays and Happy NEW YEAR 2017…. HERE WE GO!!!!
-David